Boundary Ranch ~ Darby and Sarah Delorme

Box 36, Robsart, Sk., S0N 2G0

Phone: (306) 299 - 2006 ~ Sarah's Cell: (306) 299 - 7779 ~ Darby's Cell: (306) 662 - 7993






R R RITO 707

RITO 707 OF IDEAL 3407 7075




IDEAL OF 3407 OF 1418 076



S A V 8180 TRAVELER 004

S A V BLACKCAP MAY 4136




S A V MAY 2397



JAUER 353 TRAVELER 589 27

BALDRIDGE KABOOM K243 KCF




PLEASANTA OF CONANAGA 736



BON VIEW BANDO 598

PARKA OF CONANGA 241




PARTINA OF CONANGA 6237



VDAR NEW TREND 315

B/R NEW DESIGN 036




B/R BLACKCAP EMPRESS 76



CONNEALY DATELINE

WHITE FENCE PRIDE H1




PLEASANT PILL OF CONANGA



KMK ALLIANCE 6595

CONNEALY CONSENSUS




BLINDA OF CONANGA 004



CONNEALY TOBIN

BRAZILA OF CONANGA 3991




BREESHA OF CONANGA 1251

PERFORMANCE / FLESHING ABILITY


Resource has top progeny with consistency. Great performance EPDs.  Progeny are easy fleshing, with lots of muscle and great feet.  We are loving both the sons and milking daughters in our herd.


LOW BIRTH WEIGHTS / PHENOTYPE


Sires hip shape and base width without sacrificing low BW and performance.  Has a strong foot, with extra stretch of rib, and all his calves have been stamped with these traits.  Daughters are heavy milking and great producers.



The new higher growth Consensus son.  Made similar to his sire, should produce great sons and daughters alike.  Earnan offspring have been well received in the bull market.



Highly maternal, older breeding.  We went back to this old staple because of the quality cows he has produced in the SSA herd.  Lots of longevity.  Elite Sire.




HERO 6267 OF RR 2418

H A IMAGE MAKER 0415




H A RITO BLACKCAP 9038



MYTTY IN FOCUS

APEX ERISKAY 5506




APEXETTE ERISKAY 3032


Calving ease sire with growth, large scrotal, docility, and daughters with udder quality.  He has exceptional muscle expression and performance for a calving ease bull.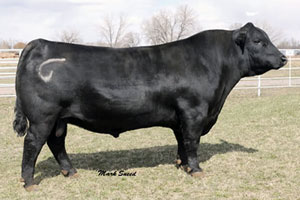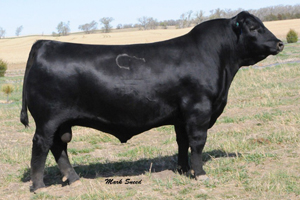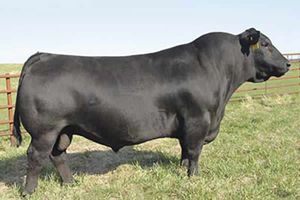 REICH LEAD ON 424

RA LINCOLN W144




RA BRANDY P11



VERMILION DATELINE 7078

S CORA 572




H L LADY DIVIDEND 422

CALVING EASE WITH PERFORMANCE


Great calving ease from this bull but with added performance.  Our calves have been very correct in their make-up.




LCC NEW STANDARD

R B ACTIVE DUTY 0010X




B A LADY 6807



B C MARATHON 7022

GAMBLES LADY 2197




CHAMPION HILL LADY 703

PERFORMANCE / PHENOTYPE / COW FAMILY


WALKING HERDSIRE
.  A very attractive, exceptionally deep bodied/ deep hearted bull with muscle expression that carries right down into his twist.  Owned with Bouchard Livestock, semen available.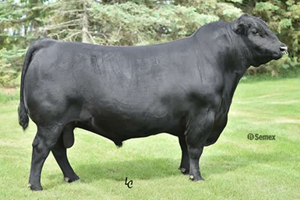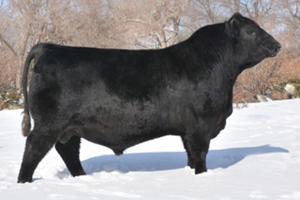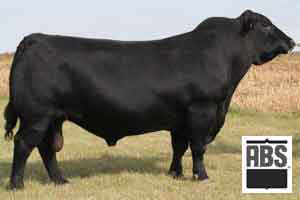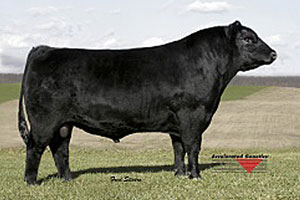 SITZ UPWARD 307R

KOUPALS B&B IDENTITY




B & B ERICA 605



SAV FINAL ANSWER 0035

MCATL FOREVER LADY 1429-138




ALC FOREVER LADY R02S


Used in the heifer pen for his calving ease and early growth.  Has been noted for his excellent foot depth and structure.  Added outcross to our herd.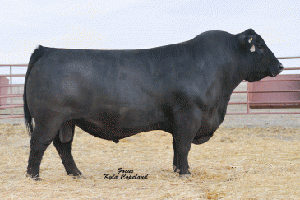 CONNEALY FOREFRONT

TC FREEDOM 104




T C RUBY 9095



WHITESTONE WIDESPREAD MB

SOUTH SHADOW AKITA 21L




SOUTH SHADOW AKITA 7G


WALKING HERDSIRE.  Used to add growth and good feed conversion.  Moderate frame, but lots of growth from birth to yearling. Excellent foot, leg structure and quiet disposition.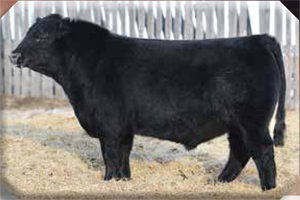 SITZ TRAVELER 8180

S A V 8180 TRAVELER 004




BOYD FOREVER LADY 8003




LEACHMAN RIGHT TIME

S A V MAY 7238



S A R PROSPECTOR MAY


Improves structural intergrity, phenotype, body depth, and maternal function.  We used him because of his incredible ability to produce phenomenol daughters.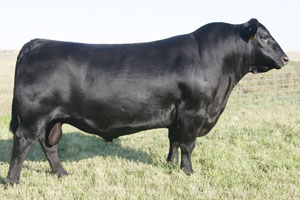 WIWA CREEK ESCALADE 815'08

TOWN N COUNTRY BODACIOUS 8B




TOWN N COUNTRY LADY 10T



SOO LINE SENATOR 501X

WIWA CREEK EVERGREEEN 343'13




WIWA CREEK EVERGREEN 113'11


WALKING HERDSIRE. Purchased to add performance and frame to our herd.