Boundary Ranch ~ Darby and Sarah Delorme

Box 36, Robsart, Sk., S0N 2G0

Phone: (306) 299 - 2006 ~ Sarah's Cell: (306) 299 - 7779 ~ Darby's Cell: (306) 662 - 7993



DATE & TIME

Monday March 30th, 2020

1:00 pm  (CST)

Complimentary Presale lunch, 11:00 am

LOCATION:

Sale will be held at Heartland Livestock, Swift Current, Sk.

SALES MANAGEMENT:

Transcon Livestock Corp.

SALE DAY PHONES:

Jay Good:  403-556-5563

Darby's Cell:  306-662-7993

Sarah's Cell:  306-299-7779

If you would like to place a bid on any lot but cannot attend the sale, please contact Jay Good or any of his staff. They will

competently & discretely handle your bidding instructions.

TERMS & CONDITIONS:

Coming Soon...

SALE ORDER:  A Supplemental sheet will be provided sale day with the sale order as well as current weight for bulls and scrotals.

VIEWING THE BULLS

The bulls are available for your appraisal at the ranch until Friday, March 27th, at which time they will be moved to the Heartland Livestock yards where they will be available for viewing from the time of their arrival until sale time on Monday March 30th.

We encourage you to stop in and take a look at this year's offering as well as sires, dams and siblings.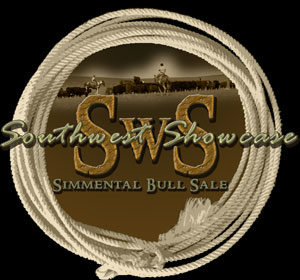 INSURANCE:

Insurance will be available sale day.

BULL EVALUATION:

Scrotal measurements and current weights will be available sale day as supplementary sheets. All bulls have passed a semen test and breeding soundness evaluation by The Maple Creek Animal Clinic.

HEALTH PROGRAM:

Bulls have been vaccinated:  CattleMaster 4, Trasvax 7, SomnuStar PH.  Ivermectin poured and mineral supplemented.

BULL GUARANTEE:

We guarantee to provide you with a sound, fertile bull capable of servicing a reasonable number of females. In the event that your bull is a non-satisfactory breeder, he will be replaced with a bull of equal value, or a credit will be given towards the purchase of another Boundary Ranch Bull. We will not provide replacement or credit for physical injury or mismanagement.

Each animal becomes the responsibility of the purchaser as soon as sold.  Insurance is optional if you are taking the bull home sale day, but we highly recommend protecting your bull investment.  Your bull MUST be insured if we are bringing the bull home with us until the beginning of May.  If you have a problem with a bull please notify us immediately.

Southwest Showcase Bull Sale

Consignors to the Southwest Showcase Bull Sale

We are pleased to be selling Bulls with these Reputable Purebred Simmental Breeders

Boundary Ranch

Crocus Simmentals

X-T Simmentals