Boundary Ranch ~ Darby and Sarah Delorme

Box 36, Robsart, Sk., S0N 2G0

Phone: (306) 299 - 2006 ~ Sarah's Cell: (306) 299 - 7779 ~ Darby's Cell: (306) 662 - 7993

Tatoo:  IJS 16A             BD:  January 7, 2013

BW:  105                   AWW:  691               AYW:

Homozygous Polled ~  Solid Red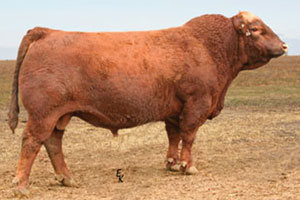 CCR GRIFFEY

RC STINGER 072K




MISS RC 600U 501F




JF NEW DIMENSION 903J

TNT MISS HONEY L0




TNT MISS ALLIE J1



MSR KANSAS TANK 235M






SPRINCGREEK TANK 57P



SYS HONEY DEW L137





LAZY S RED 236P






LUCKY C RED SHOCKEM 32S



LUCKY "C" MS DURANGO 1K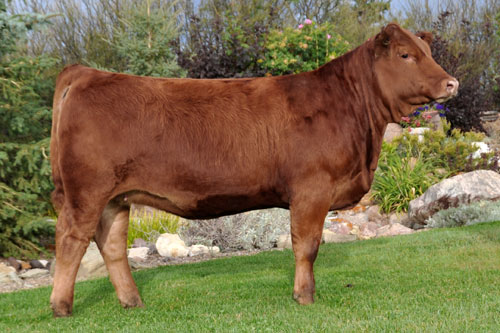 Isabella 16A's Relatives









BD:  February 1, 2012








BW:  97     AWW:  715








Solid Red and Homozygous Polled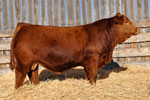 Boundary King Arthur 108Z


UPDATE: BIG THANK YOU to Ter-Ron Farms for purchasing Isabella 16A at CWA where she was the HIGH SELLING HEIFER CALF. - Isabella 16A is a brood cow in the making and definitely our kind of heifer.  She is a carbon copy of her mother; strong topped, wide, big hipped, easy fleshing, clean fronted and has the same great disposition.  Her mother was purchased out of the Agribition sale as a calf for our daughter and has turned into a big volume, flawless uddered cow that anyone would be proud to own.  She was named Champion cow with heifer calf at the Swift Current Pen Show with Isabella 16A at side.  She also had an awesome "King Arthur" son that created a lot of interest last year with the same big, square hip and cleanness throughout. Isabella 16A is a beautiful, powerful heifer that could prove to be the cornerstone of any herd.